Posted by Mike Cynar
Views

539
What Does it Mean to be  Doers of the Word?
[James 1:22] But prove yourselves doers of the word, and not just hearers who deceive themselves.
How are you defining "the word'.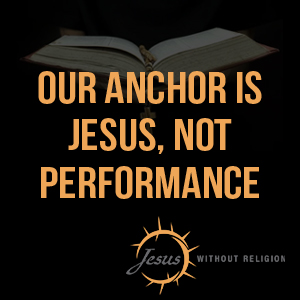 If you are translating 'the word' as 'the law', boy have you really missed it.
Keep in mind that we rewind just one verse he tells us something very interesting.
He says 'the word implanted, which is able to save your souls'
So, the word can 'save our soul'. We know that through the law no one will be found righteous – Romans 3:20, Gal 3:11.
So what is this word that can save our soul? Do we get saved by increasing our outward performance (works)? Do we get saved by avoiding sin? Of course not.
We get saved by making a decision for Jesus. Hearing and believing.
The only way you can be a 'doer of the word' is that you hear the word and you believe it to be true. This 'doing', if you will, is not an outward doing, it's an inward doing.
Now James is going to go on to mention the word law in verse 25. But it's not the mosaic law.
He calls it the perfect law, and then describes it as the "law of freedom". Jesus said my yoke is easy and my burden is light.
That's because the law of freedom means to be free in Christ and the only way to be free in Christ is to acknowledge that the only way to inherit the kingdom is to faith in Jesus. It is not of ourselves. It is indeed a gift less any of us boast.
Now I know something about faith alone saving us really offends the religious ego and some people get really nasty. Trusting in Jesus alone for our salvation does not in any way suggest that someone is anti-works or pro sin.
You can be all at the same time and not contradict yourself.
Author:
Mike Cynar
Mike Cynar grew up in church and observed that countless people would go to church and then just stop. The church always referred to them as 'fake Christians' or 'backsliders' but Mike discovered the problem was deeper. The problem was the church message. The message was 90% behavior improvement and how bad you are, with a pinch of who you are in Christ, It was like every sermon was being preached to the church of Corinth. It's in the Baptist church, Catholic, Pentecost, and most every other church. After discovering the true gospel message and how we are made right with God because of what 'Jesus did' (not what 'we do') Mike set out to free believers from behavior improvement programs and bring them back to Jesus. The Result – Jesus Without Religion was launched.