Posted by Mike Cynar
Views

1571
Does the Lack of Reading/Memorizing the Bible Disqualify Someone From Sharing the Gospel?
I can't tell you how often I share the love of Christ and some legalist comes along that doesn't agree with something I say and they start to yell "you need to read your bible", and usually follow that up with more insults and offensive comments as if to say I am disqualified to talk about Jesus if my theology doesn't perfectly match theirs. This seems especially true on views of tithing, predestination, and just how much "forgiveness" we really have.  So to them, or anyone that has experienced this abuse, let me just say don't let religious bullies keep you from sharing the most amazing message on planet earth. This leads me to think, "if someone like myself that holds a fair understanding of the bible must endure this much abuse, how much worse would it be for someone with little knowledge beyond Christ crucified and forgiveness of sins"?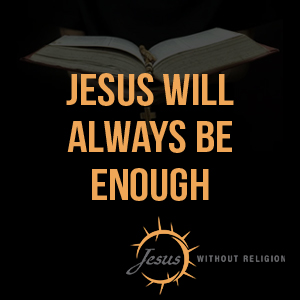 To be safe let me first say I AM 100% for the reading of our bibles. It is packed with wisdom and it helps us learn about Jesus and the historical facts that led up to His coming and saving us.  The Bible is the most amazing book ever written and I firmly believe it to be the word of God. Yes, I think we should all read the word of God. Now, with that said…..
Unfortunately, Religion, or specifically religious people, have so many new Christians terrified to share their faith because there is an underlying suggestion that they are somehow not qualified to share the gospel unless they know the bible inside and out. Even worse, that same group would require your theology to perfectly match theirs in order for you to be qualified (by their standards). Today I submit to you that if you believe that Jesus was born, died, and raised from the dead and that He died for your sins and He alone gave believers life, through faith, then you are 100% as qualified to share the gospel as any of us are. In other words, if you're a Christian then you are fully equipped to talk about your savior. You may not get everything right, but my guess is you would not be deliberately making stuff up, and most of what you'd be talking about is was Christ crucified for us.
You see, being qualified is NOT about reading a book, but rather it's about knowing a person. That person is Jesus, and contrary to what some would say He reveals Himself to us moment by moment as he lives "in" us and "through" us. You may not know all of the historical facts about Christ, but as a believer in Jesus, you know the person God.
[Hebrews 8:11] "And they shall not teach everyone his fellow citizen, And everyone his brother, saying, 'Know the Lord,' 'For all will know Me', From the least to the greatest of them".
How many people do you think were experts on the new testament scriptures during the early church times? How about none! Aside from some churches having a single letter (i.e. Corinth, Galatia, etc) there was no new testament, and as time went on those letters EVENTUALLY started circulating around, and over hundreds of years later we were fortunately blessed to have a full copy of the bible.
So Hebrews 8:11 (seen above) came true, and they all KNEW God even without a bible. How is that? Because it's about knowing the Lord, and not merely about knowing a book.
So how did anyone share the gospel if they never read the bible? They simply talked about Jesus and what He did on the cross.
In fact, Paul said in 1 Corinthians 2:2-5 "For I determined to know NOTHING among you EXCEPT Jesus Christ, and Him crucified. I was with you in weakness and in fear and in much trembling,  and my message and my preaching were not in persuasive words of wisdom, but in demonstration of the Spirit and of power,  so that your faith would not rest on the wisdom of men, but on the power of God".
Deep doctrine is great to discuss with seasoned believers, but when we start trying to show off and confuse new believers or unbelievers then we accomplish nothing. Here me on this, NOTHING is more important to know than the simple message of Christ crucified. We are united in Christ, not our total agreement in theology. It's such an awful thing when Christians verbally abuse other believers just because they don't fully agree. Don't get me wrong, there is nothing wrong with disagreeing and sharing different views – but the problem occurs when we allow it to break our unity.
You see if we're not careful we staring looking for Christ in a book when we need to look for Him in us, and let Him live through us as we express Him moment by moment. His life is our life and we have been made one. He lives in us to guide us, teach us, and counsel us. You will NEVER get from a book what you can get from Him inside of you. It's His love exuding from you that matters the most, and not how much information you are able to store from the bible.
[John 5:39] "You search the Scriptures because you think that in them you have eternal life; it is these that testify about Me"
So again, I absolutely love love love reading the bible and I would never discourage it, but even the Pope is no more qualified to share the love of Christ than someone that has barely read the bible. What I am saying is this –  instead of obsessing over how great we memorize the bible, let's get way more obsessed with the person that lives in us and express Him and let people fully experience His love through us.
Mike Cynar was raised in a church setting where he frequently noticed that many attendees would eventually drift away. The church labeled these individuals as 'back sliders' or 'fake Christians' just looking for 'fire insurance'. However, Mike realized the issue was rarely with these individuals but instead with the church's message itself. The teachings heavily emphasized behavior improvement and one's flaws, with only a fleeting mention of one's identity in Christ. It felt as though every sermon was tailored to the church of Corinth, who as we know or committing sins that even unbelievers don't partake in. This trend was noticeable not just in one denomination, but across Baptist, Catholic, Pentecostal, and many other churches. Upon understanding the true essence of the gospel – that our righteousness comes from Jesus' actions, not our own – Mike was inspired to liberate believers from lifeless sermons and reconnect them with the genuine teachings of Jesus. He believes that one can nurture a vibrant and growing bond with Jesus, unhindered by rigid religious practices. And thus, "Jesus Without Religion" was born.
It turns out that it is grace that leads to repentance. And if our heart is to get others to walk in the Spirit and live a godly life, then the best approach is not a beat down sermon, but rather to remind other that it is only when we understand our true identity in Christ that we will live it out. Yes, it's true, if you're convinced that God thinks you're a dirty sinner, you will ultimately continue a lifestyle that mirrors that view, but if you truly believe that even on your worst day, you are called holy, sanctified, justified, and will be presented blameless in the end, well, it turns out this is the secret to living out on the outside what has been worked in to the inside.