Posted by Mike Cynar
Views

48070
Philippians 4:13 EXPLAINED | "I Can Do All Things Through Christ Who Strengthens Me"
"I can do all things through Him who strengthens me" – Philippians 4:13
The meaning of Philippians 4:13 is the EXACT OPPOSITE of what many people are saying it means.
Here's what this verse does NOT teach:
You can overcome any problem
You will get that past-due bill paid
You will get that job
You will be healed of any health issue
I honestly hate that there are so many verses that people twist to sell t-shirts and gifts.
Yes, God can do anything. But God has never promised us we can 'fix anything through Christ'. God has never promised that all of our earthly problems would be solved or taken away.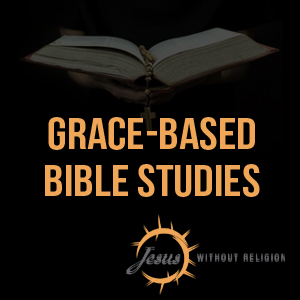 If God did promise those things, well, everyone on the planet would be a Christian. Just seeing the benefits of us accomplishing anything we wanted would lead people to God for all the wrong reasons. Talk about making God a Genie in a bottle.
Here's what's really going on in Philippians 4:13, and what Paul is telling us.
Contrary to what people teach, Paul is teaching the exact opposite. Paul is actually saying that even if he is suffering, or in need, his joy doesn't come from solving those problems. He's saying his joy comes from knowing Christ. Even during bad times, Jesus strengthens him/us as he counsels us, guides us, and encourages us. In other words, even if you lose your job, or can't pay a bill, your source of joy should not be from fixing those problems.
Paul wanted us to realize that planet earth hurls all kinds of problems our way, and if our joy is found in earthly things, well, we're going to be in for an emotional roller coaster ride. However, if our joy is found in Christ, well, even when life hits rock bottom, we can still find joy. That's the meaning of "I can do all things through Christ who strengthens me".
Now, let's look at the verse in its full context:
[Philippians 4:10-13]
But I rejoiced in the Lord greatly, that now at last you have revived your concern for me; indeed, you were concerned before, but you lacked an opportunity to act. – Philippians 4:10
[SO, THE RECIPIENTS OF THIS LETTER HAVE BEEN CONCERNED FOR PAUL]
Not that I speak from need, for I have learned to be content in whatever circumstances I am.  – Philippians 4:11
[PAUL JUST TOLD US, HE IS CONTENT, GOOD OR BAD, NO MATTER WHAT CIRCUMSTANCE HE'S IN]
I know how to get along with little, and I also know how to live in prosperity; in any and every circumstance I have learned the secret of being filled and going hungry, both of having abundance and suffering need.  – Philippians 4:12
[PAUL MADE ZERO MENTION OF HAVING PROBLEMS SOLVED. HE NOT ONLY DESCRIBED GOOD TIMES, BUT ALSO BEING CONTENT WHEN HE HAD TO LIVE WITH HUMBLE MEANS (A NICE WORD FOR BEING  'BROKE'). HE  SAID HE WAS CONTENT WHILE GOING HUNGRY, OR EVEN SUFFERING NEED.
HAVING SAID ALL  THAT, NOW PAUL MAKE'S HIS POINT OF HOW HE IS HAPPY IN ALL CIRCUMSTANCES.
I can do all things through Him who strengthens me. – Philippians 4:13
So, friends, while we all want our problems solved, the lesson here is not about having our circumstances fixed. It's about learning to lean on Jesus and depend on Him, even if the circumstances don't get better. It's about letting Jesus be the source of our joy.
Just knowing that Jesus is always with and in us and that He swears to never leave us or forsake us, should produce all kinds of joy, even if the desires of the flesh are not being met.
TAKE AWAY
Philippians 4:13 reads as follows:
"I can do all things through Christ who strengthens me." (NKJV)
This is a verse from a letter written by the Apostle Paul to the church in Philippi. Paul is reflecting on his own life journey and the challenges he has faced. In the preceding verses, he talks about having experienced various situations in life, ranging from abundance to need, and has learned contentment in all circumstances.
The statement "I can do all things" is not a claim of unlimited power or ability to accomplish anything he can think of. Rather, it's Paul's assertion that he can endure and continue forward in any situation (including very bad ones) he finds himself in because of the strength that Christ gives him.
This verse is often taken out of context to mean that through Christ, one can achieve anything they desire, such as winning a game or achieving a goal. But in context, it's more about the ability to endure hardship, to stay content in any situation, and to continue living in accordance with God's will, no matter what life throws at us. Paul's strength from Christ is not about achieving personal desires, but about enduring and remaining faithful amidst adversity.
Therefore, the heart of Philippians 4:13 is about the strength and perseverance that comes from a relationship with Christ, enabling us to face any circumstances in life. It's a testament of faith and resilience through Christ's power, rather than a promise of universal success or the fulfillment of our personal desires.
God Bless You All!
Author:
Mike Cynar
Mike Cynar grew up in church and observed that countless people would go to church and then just stop. The church always referred to them as 'fake Christians' or 'backsliders' but Mike discovered the problem was deeper. The problem was the church message. The message was 90% behavior improvement and how bad you are, with a pinch of who you are in Christ, It was like every sermon was being preached to the church of Corinth. It's in the Baptist church, Catholic, Pentecost, and most every other church. After discovering the true gospel message and how we are made right with God because of what 'Jesus did' (not what 'we do') Mike set out to free believers from behavior improvement programs and bring them back to Jesus. The Result – Jesus Without Religion was launched.