Posted by Mike Cynar
Views

2056
What is Speaking in Tongues & Who Gets This Gift According to the Bible?
The Greek word translated tongues means" languages" and we first see this use of tongues in Acts 2. Speaking in tongues was a great miracle that we saw happening in stories of the new testament as followers of Jesus would find themselves talking in a language that they were not familiar with. This was a true gift that God gave to some believers as a means of sharing the gospel with those that spoke a different language, but unfortunately, some cult religions have distorted this amazing gift and say that the absence of it implies that one is not truly saved or a follower of Christ. As we are about to see, while this was a true gift from God,  it was not given to all believers.
Do some believers still get the gift of tongues today?
It's debatable rather or not this gift of talking in tongues is still being given to believers today.
[1 Corinthians 13:8] "Love never ends. As for prophecies, they will pass away; as for tongues, they will cease; as for knowledge, it will pass away",
However I am not dogmatic on the idea that the time has already come for them to pass away, but I do hold firm to the idea that if the gift of speaking in tongues is still being given to believers, it would be performed in total agreement with the Scriptures.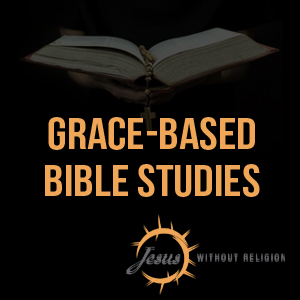 It would be a real and intelligible language:
[1 Corinthians 14:10] "Undoubtedly there are all sorts of languages in the world, yet none of them is without meaning.
It would be for the purpose of sharing the word of God with a person of another language:
[Acts 2:6-12] When they heard this sound, a crowd came together in bewilderment, because each one heard their own language being spoken.  Utterly amazed, they asked: "Aren't all these who are speaking Galileans?  Then how is it that each of us hears them in our native language?  Parthians, Medes and Elamites; residents of Mesopotamia, Judea and Cappadocia, Pontus and Asia,  Phrygia and Pamphylia, Egypt and the parts of Libya near Cyrene; visitors from Rome (both Jews and converts to Judaism); Cretans and Arabs—we hear them declaring the wonders of God in our own tongues!"  Amazed and perplexed, they asked one another, "What does this mean?"
It would be in complete agreement with the command God gave through the apostle Paul:
[1 Corinthians 14:27-28] "If anyone speaks in a tongue, two—or at the most three—should speak, one at a time, and someone must interpret. If there is no interpreter, the speaker should keep quiet in the church and speak to himself and God"
What was the purpose of Speaking in Tongues?
More than anything else God cares about us and that none would perish and that all would believe in Christ and be saved. The purpose of speaking in tongues was all about God using us to share the Gospel of Christ to those that did not understand the language of the person delivering the message of Christ. In Acts 2, where we first see this gift of tongues, we can see the purpose and the result of the gift was so that many would be saved.
[Acts 2:41] Those who accepted his message were baptized, and about three thousand were added to their number that day.
So talking in tongues is all about bringing people of different cultures and languages to the saving knowledge of Christ crucified, risen, and as the Savior.
Do all Believers receive the Gift of Tongues?
First, I'll say again that I am not 100% certain that the gift still exists today, but if it does then it's important to know that all Christians do not, and never did (as a whole), acquire the gift. Cult religions such as the Pentecostal church will teach this false doctrine that every one that is saved will be able to speak in tongues as evidence of salvation, or to be blunt they would teach that the absence of this gift would mean you are hell bound, and your faith is a fraud. But as we take a look at the Scriptures we discover a different message from God that is in total conflict with this false teaching, which sadly has caused many true Christians to doubt their salvation because they did not possess this supernatural gift. The Scriptures clearly show us that not all have the gift and the Spirit gives gifts as He chooses, not as we choose. Some believers have the gift of knowledge, some healing, some wisdom, and some tongues, BUT the bible clearly says that He distributes these gifts as He chooses.
[1 Corinthians 12:1-11] Now about the gifts of the Spirit, brothers and sisters, I do not want you to be uninformed.  You know that when you were pagans, somehow or other you were influenced and led astray to mute idols.  Therefore I want you to know that no one who is speaking by the Spirit of God says, "Jesus be cursed," and no one can say, "Jesus is Lord," except by the Holy Spirit.
There are different kinds of gifts, but the same Spirit distributes them.  There are different kinds of service, but the same Lord.  There are different kinds of working, but in all of them and in everyone it is the same God at work.
[1 Corinthians 12:7-11] Now to each one the manifestation of the Spirit is given for the common good. To one there is given through the Spirit a message of wisdom, to another a message of knowledge by means of the same Spirit, to another faith by the same Spirit, to another gifts of healing by that one Spirit,  to another miraculous powers, to another prophecy, to another distinguishing between spirits, to another speaking in different kinds of tongues, and to still another the interpretation of tongues. 11 All these are the work of one and the same Spirit, and he distributes them to each one, just as he determines.
And finally, while these gifts are very desirable, in the same letter we see Paul telling us that we each have our own gifts and we work together as a unified body of Christ. He even goes so far as to flat-out point out that not all are apostles, not all are teachers, not all can heal, and not all speak in tongues. That's because only He determines who will receive specific gifts.
[1 Corinthians 12:27-31] Now you are the body of Christ, and each one of you is a part of it.  And God has placed in the church first of all apostles, second prophets, third teachers, then miracles, then gifts of healing, of helping, of guidance, and of different kinds of tongues.  Are all apostles? Are all prophets? Are all teachers? Do all work miracles? Do all have gifts of healing? Do all speak in tongues? Do all interpret? 31 Now eagerly desire the greater gifts.
So in conclusion the gift of tongues is about bringing people to Christ. It should not be our measuring stick for salvation because God does not give this gift to all believers.  If you are looking for evidence of your salvation the right starting point is by asking yourself "what do I believe about Jesus?"
It is by faith we are saved, nothing else.
[Romans 10:13] "Everyone who calls on the name of the Lord will be saved.
[Acts 2:21] And everyone who calls on the name of the Lord will be saved.
[Ephesians 2:8-9] For it is by grace you have been saved, through faith—and this is not from yourselves, it is the gift of God—  not by works, so that no one can boast.
Author:
Mike Cynar
Mike Cynar grew up in church and observed that countless people would go to church and then just stop. The church always referred to them as 'fake Christians' or 'backsliders' but Mike discovered the problem was deeper. The problem was the church message. The message was 90% behavior improvement and how bad you are, with a pinch of who you are in Christ, It was like every sermon was being preached to the church of Corinth. It's in the Baptist church, Catholic, Pentecost, and most every other church. After discovering the true gospel message and how we are made right with God because of what 'Jesus did' (not what 'we do') Mike set out to free believers from behavior improvement programs and bring them back to Jesus. The Result – Jesus Without Religion was launched.