Posted by Mike Cynar
Views

13529
Are Muslims Saved? Will Muslims Go To Heaven?
Ask if Muslims are saved as a 'yes' or 'no' question and most Christians will agree on the same answer. However, this question needs to be answered much differently, and with more detail. Here's how Christians should respond.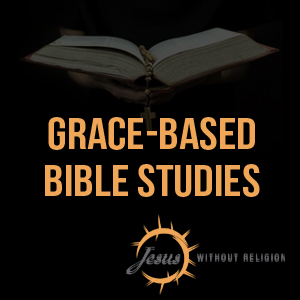 Let's be honest, and agree, we could replace the word "Muslim" with gays, Mormons, drunks, murderers, adulterers, or whatever, and the answer should be the same.
What is that answer?
First, if am asked that question, the first thing I want to do is remind that person that 'God so loved the WORLD that he gave His only begotten Son' – John 3:16.
The WORLD includes every human that ever walked the planet. Yep, Hitler, too. Jesus died for Muslims, gays, murderers, and every kind of person in between.
In fact, God loves Muslims, and the rest of the people on that list so much that His heart is that no one will perish. Not even one – 2 Peter 3:9.
Moreover, for a moment, let's table the question of Muslim salvation. I'd like to stop and point the finger at myself. I have sinned, thousands, if not millions of times.
The wages of sin is death. It only takes ONE sin. So, we know that this is not a problem that's limited to Muslims, gays, murderers, etc.
We ALL have the same problem, and we all need the same solution. We need Jesus.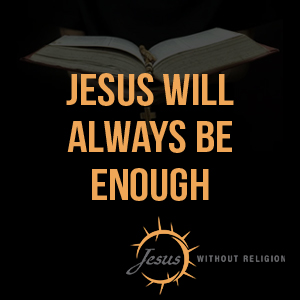 Romans 5:8 tells us 'But God demonstrates his own love for us in this: While we were still sinners, Christ died for us'.
So, we all, Muslims included, have the same problem. But it's not what many people think.
The problem is not a need to stop sinning. Though we certainly are called to.
The problem is not a need to repent, that is, if by 'repent' you mean stop/turn from outward sin. Though we are certainly called to.
The problem is inward. It's the sin of 'unbelief' in Jesus as the Son of God, sent to save us.
Did you ever notice that after the cross people were told to 'repent and believe'?
We were never told to repent and stop our outward sin so we can be saved.
Side Note: Repent means to turn from.
In context, we are being told to 'repent' from a belief system. In the case of the Jews, they needed to turn from the belief that their ceremonies and law-keeping (human effort), and self-righteousness could save them, and instead, they needed to 'believe' that only Jesus, the Son of God, could do that.
So, when someone asks me if a Muslim is saved, I first want to point out God's love towards them, and all of us. I get so tired of these lifeless religious teachers down-talking gays, Muslims, drunks, etc, and implying that God doesn't love them just as they are. Yes, their sin grieves Him. But He still loves them with all His heart. And that's why he sent Jesus. God was willing to die for Muslims. For Gays. For Murders. For You. For Me. For all of us.
Again, the problem is NOT outward. It's inward.
Now, I am not saying Muslims are saved. There is a choice that we all must make. The Bible is littered with scriptures about not hardening our hearts. There are countless warnings about hell and the danger of unbelief. There is no way to God except through belief in Jesus.
So, wrapping up on my answer to the million-dollar question, is 'are Muslims saved', and will they go to heaven?
We don't even need to use the word Muslim to give an answer to that. Remember, we are all born dead in our sins, dead in Adam. And we all need is life….not better performance.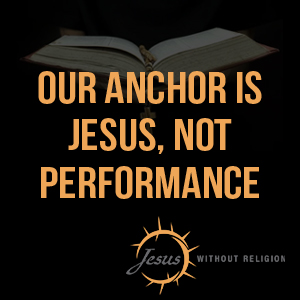 So, when someone asks 'are Muslims saved'? Instead of trying to determine who is or who is not saved, let's just tell them what God said. Read the scriptures that tell us who is and who is not saved (see below), and conclude with 'if the shoe fits'.
HOW TO KNOW YOU ARE SAVED
Romans 10:13 for "Whoever will call on the name of the Lord will be saved."

Ephesians 2:8-9 'For by grace you have been saved through faith; and that not of yourselves, it is the gift of God; not as a result of works, so that no one may boast'.

John 3:16 '"For God so loved the world, that He gave His only begotten Son, that whoever believes in Him shall not perish, but have eternal life.

John 3:18 "He who believes in Him is not judged; he who does not believe has been judged already, because he has not believed in the name of the only begotten Son of God"

John 3:36 "He who believes in the Son has eternal life; but he who does not obey the Son will not see life, but the wrath of God abides on him."

John 5:24 "Truly, truly, I say to you, he who hears My word, and believes Him who sent Me, has eternal life, and does not come into judgment, but has passed out of death into life.

John 6:40 "For this is the will of My Father, that everyone who beholds the Son and believes in Him will have eternal life, and I Myself will raise him up on the last day."

Ephesians 1:13 In Him, you also, after listening to the message of truth, the gospel of your salvation—having also believed, you were sealed in Him with the Holy Spirit of promise,

Romans 3:21-22 'But now apart from the Law the righteousness of God has been manifested, being witnessed by the Law and the Prophets, 22 even the righteousness of God through faith in Jesus Christ for all those who believe; for there is no distinction;

Romans 10:9 that if you confess with your mouth Jesus as Lord, and believe in your heart that God raised Him from the dead, you will be saved;
Mike Cynar was raised in a church setting where he frequently noticed that many attendees would eventually drift away. The church labeled these individuals as 'back sliders' or 'fake Christians' just looking for 'fire insurance'. However, Mike realized the issue was rarely with these individuals but instead with the church's message itself. The teachings heavily emphasized behavior improvement and one's flaws, with only a fleeting mention of one's identity in Christ. It felt as though every sermon was tailored to the church of Corinth, who as we know or committing sins that even unbelievers don't partake in. This trend was noticeable not just in one denomination, but across Baptist, Catholic, Pentecostal, and many other churches. Upon understanding the true essence of the gospel – that our righteousness comes from Jesus' actions, not our own – Mike was inspired to liberate believers from lifeless sermons and reconnect them with the genuine teachings of Jesus. He believes that one can nurture a vibrant and growing bond with Jesus, unhindered by rigid religious practices. And thus, "Jesus Without Religion" was born.
It turns out that it is grace that leads to repentance. And if our heart is to get others to walk in the Spirit and live a godly life, then the best approach is not a beat down sermon, but rather to remind other that it is only when we understand our true identity in Christ that we will live it out. Yes, it's true, if you're convinced that God thinks you're a dirty sinner, you will ultimately continue a lifestyle that mirrors that view, but if you truly believe that even on your worst day, you are called holy, sanctified, justified, and will be presented blameless in the end, well, it turns out this is the secret to living out on the outside what has been worked in to the inside.