Posted by Mike Cynar
Views

1028
Biblical Encouragement For Those Who are "Broke"
Money tight? Behind on bills? Here's some biblical encouragement to comfort you.
First, I absolutely refuse to join the legalist who tells you the solution is to tithe. Tithing is NOT the solution. That teaching is not true and it's not biblical. In fact, it's not even smart if you are financially in trouble. God is not asking you to give what you don't have. And He's not thinking you don't trust Him if you can afford to tithe. It's just not biblical teaching.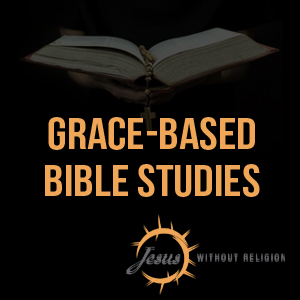 Now, what that out of the way.
What I want to do is encourage you and give you comfort with the truth. Don't let money consume you. I know, it's scary when we are not able to meet financial demands. It's normal to be afraid, and you're not wrong for having those emotions. In fact, you wouldn't be human if you didn't.
God's heart is that you learn to depend on Him in any and all circumstances (good or bad). His heart is that you know that He is with you and He will NOT turn his face from you. He will NEVER… EVER  desert you. And while sin is AWFUL and we SHOULD avoid it like the plague, God is also not leaving you if you are struggling at the moment. Never means never. Period. God is not going anywhere.
If you believe that, then please hand your worries over to Him. Money has a way of putting chains on us and stealing our peace. Don't be afraid. Depend on the creator of all things. Jesus.
Here are Your Verses:
[Hebrews 13:5-6] Make sure that your character is free from the love of money, being content with what you have; for He Himself has said, "I will never desert you, nor will I ever forsake you," so that we confidently say,
"The Lord is my helper, I will not be afraid. What will man do to me?"
[Philippians 4:11-13] Not that I speak from want, for I have learned to be content in whatever circumstances I am. 12 I know how to get along with humble means, and I also know how to live in prosperity; in any and every circumstance I have learned the secret of being filled and going hungry, both of having abundance and suffering need. 13 I can do all things through Him who strengthens me.
Praying for all of you who are struggling financially. May you depend on God's kindness and trust in His goodness.
Related: What The Bible Really Teaches About Tithing
Author:
Mike Cynar
Mike Cynar grew up in church and observed that countless people would go to church and then just stop. The church always referred to them as 'fake Christians' or 'backsliders' but Mike discovered the problem was deeper. The problem was the church message. The message was 90% behavior improvement and how bad you are, with a pinch of who you are in Christ, It was like every sermon was being preached to the church of Corinth. It's in the Baptist church, Catholic, Pentecost, and most every other church. After discovering the true gospel message and how we are made right with God because of what 'Jesus did' (not what 'we do') Mike set out to free believers from behavior improvement programs and bring them back to Jesus. The Result – Jesus Without Religion was launched.