Posted by Mike Cynar
Views

51005
Does God Forgive Divorce?
Will God forgive me if I get a divorce?
Will God punish me, or ignore my prayers if I get a divorce?
Can I get remarried if I had a divorce?
First, I want everyone to know that I do not condone divorce. In fact, if you are still married, and struggling, may I encourage you to watch my video on advice for Married Christians.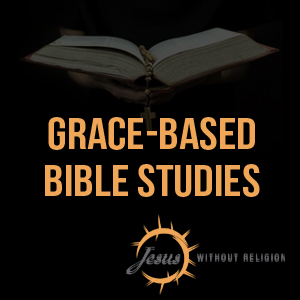 This video was created for people that are ALREADY divorced and perhaps struggling with how God may view them.
One of the most common questions asked by Christians is "does God forgive divorce?" and/or how does God respond to believers that have been divorced?  Here's the biblical truth to these questions about divorce.
If you listen to most teachings, you may be thinking that God doesn't forgive divorce, or at the very least, that God will dole out some punishment if you were to get divorced. But neither is true, or even biblical.
Before I explain this, I want to give my typical disclosure, so I can cut off the angry punches at the start.
I do not condone divorce!
If you're married to a believing spouse then I firmly believe that God's heart is that we remain married.
If you are considering divorce, I encourage you to seek counseling. See a pastor. See a trusting friend. Talk to each other. Do whatever it takes to save your marriage.
It is through our marriage that Christians show Christ to the world. We do this by living out our identity in Christ through our marriage.
For example, our spouses will often offend us. When they do, we have a choice. We can belittle them. We can insult them. We can say hurtful things. Or we can choose to forgive the offense and treat them with respect, honor, and dignity. When the world sees this forgiveness in our marriage, we are symbolically showing them who Jesus is for us.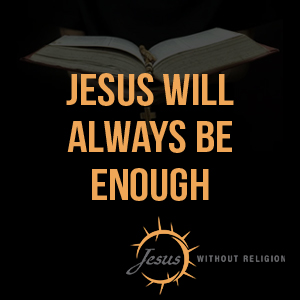 Jesus forgives all our sins and promises to never hold them against us. I know we're not perfect, but it's to our benefit to forgive others. Consider this. Does speaking down to your spouse hurt your marriage or help it? I'm just saying that everyone wins when we forgive.
God promises to never leave us and never forsake us. Romans 12: 18 tells us:
If it is possible, as far as it depends on you, live at peace with everyone.
At the same time, you may be married to an unbelieving spouse, that doesn't want to be with you. Again, if possible, I would encourage you to work it out. However, he or she may not be willing to. In that case, I point you to 1 Corinthians 7:15.
Yet if the unbelieving one leaves, let him leave; the brother or the sister is not under bondage in such cases, but God has called us to peace.
Now, in the case of an abusive person, God is not asking anyone to be a punching bag. Leave them. Get away from that monster. He/she has already violated God's standard. Men are to honor their wives. Treat them with respect.
What about adultery? Again, I think God's heart would be that, if possible, to work it out. However, God clearly permits a divorce when adultery has been committed.
So, with my view clearly showing that, in most cases (not all), that I am not in favor of divorce, let's answer the question.
Will God Forgive You If You Get Divorced?
The answer is an undeniable 'YES', God DOES FORGIVE DIVORCE.
I want you to think back to what saved you? Jesus did. He shed His blood on a cross to take away all of your sins.
The same thing that saves you, is the same thing you need to hold on to when you wonder how God responds to divorce.
God does not have a bucket of some sins Christians can be forgiven of, and some that aren't.
You are not in some holding tank waiting for you to somehow engage in some religious activity to get back in good standing with God. Jesus applies the same forgiveness to divorce as he does lying, cheating on taxes, or any other sin.
Will God Punish You or Ignore Prayers if you Get a Divorce?
Absolutely not, God would never punish or ignore the prayers of His children. That comes from a distorted teaching in 1 Peter 3:7.
Husbands, in the same way be considerate as you live with your wives, and treat them with respect as the weaker partner and as heirs with you of the gracious gift of life, so that nothing will hinder your prayers.
This is not God not answering your prayers. This is about married people who are arguing and fighting, and as a result, not praying together. God is not hindered, and his answers to your prayers are not hindered. The only thing being hindered is you and your spouse's prayer time.
Can I Get Remarried if I Had a Divorce?
Again, you're not in some holding tank. You are free in Christ to marry again. However, if you were unable to save you marriage, I would encourage you to make sure you are slow to marry again. If you do, be sure they are a believer in Christ. Be sure they are gentle, loving, and honorable.
In fact, before you remarry, you need to first be sure you are getting your happiness and joy from Jesus. Don't expect to get all of this from a spouse. If you do, you'll end up disappointed every time.
And above all, never forget they are human. They will offend you. That hurts us. Men especially have a hard time with it.  Our ability to forgive our spouses greatly improves the quality of our marriage.
Take Away: If you are married, then stay married, if you can. That's God's heart. If you can't, then God will not punish you. He won't ignore your prayers or withhold blessings. You are not blessed because of your goodness. You're blessed because of HIS goodness.
Your sins are dealt with.
But above all, if you are married, and as long as it depends on you, let your marriage reflect Jesus. Be forgiving, loving, and kind. Jesus is love.
I want to leave you with 1 Corinthians 13:4-8.
Love is patient, love is kind. It does not envy, it does not boast, it is not proud. It does not dishonor others, it is not self-seeking, it is not easily angered, it keeps no record of wrongs. Love does not delight in evil but rejoices with the truth.  It always protects, always trusts, always hopes, always perseveres.
This is how God treats us, even when we sin. That includes the sin of divorce or adultery. So, a piece of advice for those still married. Try your best to let Jesus be shown in all of your life. Live out 1 Corinthians 13:4-8 in your day-to-day lives. Your marriage will be much stronger if you do.
Author:
Mike Cynar
Mike Cynar grew up in church and observed that countless people would go to church and then just stop. The church always referred to them as 'fake Christians' or 'backsliders' but Mike discovered the problem was deeper. The problem was the church message. The message was 90% behavior improvement and how bad you are, with a pinch of who you are in Christ, It was like every sermon was being preached to the church of Corinth. It's in the Baptist church, Catholic, Pentecost, and most every other church. After discovering the true gospel message and how we are made right with God because of what 'Jesus did' (not what 'we do') Mike set out to free believers from behavior improvement programs and bring them back to Jesus. The Result – Jesus Without Religion was launched.